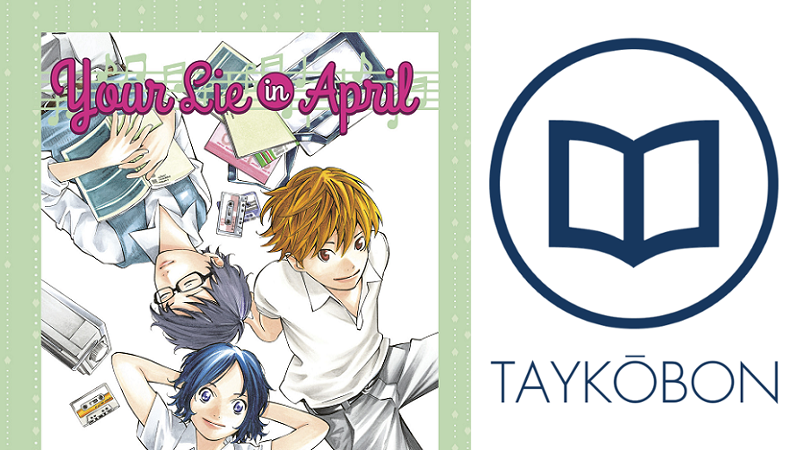 Kousei's world may have taken on color, but is he ready to participate in a piano competition on his own?
Although his performance with Kaori was far from perfect, Kousei's time on stage with the energetic violinist helped rekindle his passion for the piano, a passion Kaori hopes to harness by taking it upon herself to enter him in the Maihou piano competition.
Anyone looking for a musical, romantic, or dramatic series will likely find something to enjoy in Your Lie in April.
Your Lie in April continues in its third volume to illustrate the struggle Kousei has with his psychological condition in relation to the piano. As Kaori herself points out, he has tried to give up playing the piano yet continues to lean on it for support. Fortunately, Kousei has stopped fighting Kaori at least in respect to actually playing the piano and has begun to try out his old passion once again.
It's this sort of progression that is my initial impression of the story thus far, as although there is another performance coming up (and this time Kousei is performing by himself), the struggle is less to get him to perform and more to get him to perform well. It's easy enough for him to practice the music having broken the initial barrier of performance previously, but Kousei is still haunted by the ghost of his mother and this volume serves as excellent setup for the stage where he will have to face his past.
While I enjoyed Kousei's development, what was most notable about this volume was how well it managed to showcase most of the rest of the cast as well. Tsubaki's reflections in particular were entertaining to read as she more-or-less faces her own coming of age as she realizes how her relationship with Kousei since a young age has truly impacted her. The internal monologue felt very moving to me because it really illuminated the character for the audience in a way that was both interesting and, more importantly in this case, relatable.
That being said, if there was one complaint I had for this volume it would be that the internal monologues of the various characters could be hit-or-miss, as although Tsubaki's were generally excellent I felt that a couple of the moments of self-reflection for Kousei were a bit stilted. Most chapters also tend to open with a quick flashback or dream of some sort to help set up for the incoming story, and while some are better than others, they generally benefit the story well and were likely excellent for Japanese readers who read as the series first released.
While this volume is primarily setup for the big competition Kousei is himself preparing for, towards the end we get to meet some of his competitors, the fellow talented Japanese youth pianists Takeshi and Emi. It was interesting to see Kousei's past from the perspective of his actual rivals, but the volume began to explore who exactly Takeshi and Emi were very quickly and made it clear that both their personalities and performances will be featured as the series moves forward.
Your Lie in April's third volume may have set the stage for big things to come, but I found to my surprise that it too featured quite a bit of substance. As the series progresses I have found myself enjoying Arakawa's illustrations more and more as the characters drawn with them continue to progress in interesting ways. As you might imagine, I highly recommend the series to anyone potentially interested.
Your Lie in April (Shigatsu Wa Kimi No Uso) Vol. 3 was published by Kodansha Comics USA on August 25th, 2015. The series originally ran in Kodansha's Monthly Shonen Magazine from 2011-2015, with an anime adaption by A-1 Pictures airing from October 2014 - March 2015. Volume 4 was released October 27th in English.
---
We're Taykobon, your home for reviews of manga and light novels. Be sure to follow us on twitter@taykobon for more updates and to get the latest happenings! We strive to provide timely coverage of manga and light novel releases, for a listing of every review we've written you can check here. For more info about Taykobon, please check here. If you've read this work or have any questions or comments, we would love the hear from you in the comments below!
*Copy provided for Taykobon by publisher.

If you enjoyed this review, you may like these reviews as well: