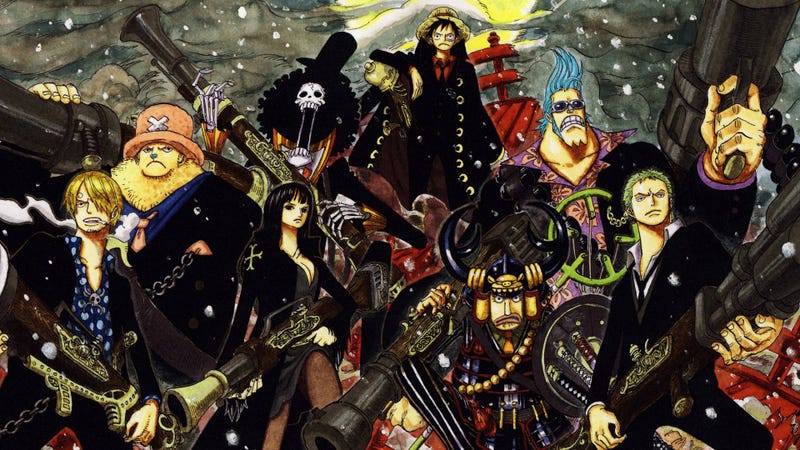 Another year and another set of data points have come in. With every year we can see where our favorite manga's rank, do they find their way into the Top Five can anything EVER beat One Piece? Spoilers: No... but moving on from that we do have some interesting notes.
Coming it at number two over all Assassination Classroom narrowly takes the top non-One Piece ranking. Likely helped by the second season anime that aired in early 2016 with a respectable 6,800,000 volumes sold this is a franchise to watch. Of course everything still pales in comparison to One Pieces insane 12,000,000 volumes...
However in a little bit of a surprise Kingdom has overtaken Attack on Titan and claimed the third spot. Despite not having had an anime since 2012, to be honest I don't know much about this manga - anyone have any idea regarding it's enduring popularity. Might it just be really good? While rounding out the top five and the 6,000,000 plus club is Haikyu!!
The top ten is then rounded out by manga that have had recent anime adaptations (with one exception) and are universally considered quality. Although all over 1,000,000 volumes shy of the Top Five these titles need to pick up steam in 2017 if they want to break into that illustrious group.
They are at 6th The Seven Deadly Sins - with a new anime adaptation on the way could make a play for the top Five. At 7th comes My Hero Academia continuing strong showing. At 8th is the only one of the bunch with out a recent anime Tokyo Ghoul:re , at 9th and fading fast One Punch Man showing with a disappointing 3,900,000 volumes that this popular franchise may be a one hit wonder. Rounding out the top ten is Food Wars.
In the top twenty there are some more interesting numbers shown. The first at 12th place Fairy Tail continues its slide down the rankings once considered a rival to the Shonen Jump titans Fairy Tail can't seem to hold on. Perhaps once the next anime series starts it can find it's way into the Top Ten or the venerable franchises time may just have passed...
Bleach one a perennial member of the top five ends its manga run around where it's been for its past few years. Outside the Top Fifteen at 17th place with only 2,200,000 volumes sold. A sad way to go out for a franchise that was once so loved. Other long running series that may be running low on steam are Magi at 20th and Gintama never a huge seller to begin with enters its final year at 19th.
If you want to see the full list check it out here via ANN.