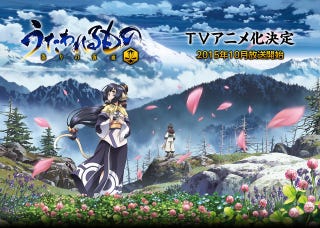 Based on the secong game of this franchise.
The Official website for this anime adaptation has announced that the anime will come on October 3 and will be of 25 chapters. Also they released a new vídeo. Here it is:
AnimeNewsNetwork describes the story as follows:
"The original Utawarerumono adventure simulation game takes place in a world where people have animal ears and tails, and rival generals battle for supremacy."
The game, who shares the same name as this anime will come on September for the Playstation family systems (PS4/3/Vita).