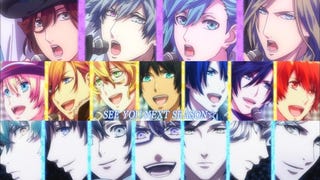 While it may come as a no surprise for anybody who watch the Anime. It has been revealed that this series will get its 4th Season.
I´m saying this because by the end of Season 3 one received the message of "See you next season".
Uta no Prince-Sama is the anime adaptation of the Sim Dating game for girls, were a cute girl will have to choose between tons and tons of gorgeous boys.
The Anime is streamed by Crunchyroll