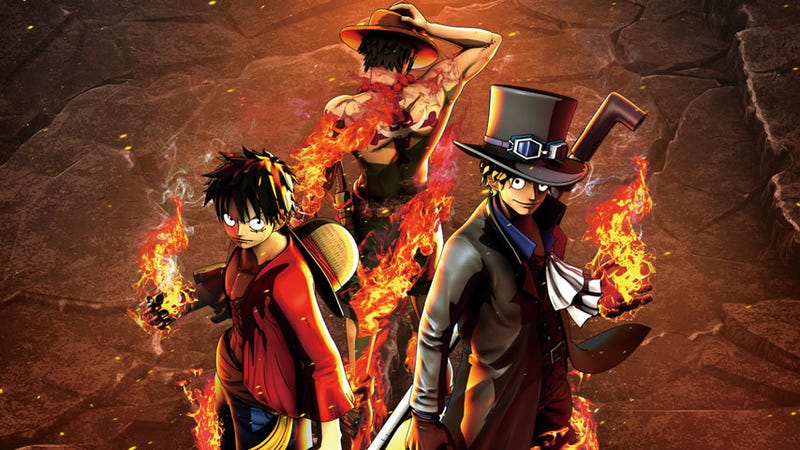 The top selling list by series for the first half of the year (time sure does fly) is out and there are some surprises and not so big surprises. One not so big surprise is the domination of One Piece continuing it's long run at the top as the best selling manga in Japan. Despite some recent scares most notably from Attack on Titan a few years back this remains unchanged and will likely be that way until Eiichiro Oda decides to call it a career and hang up this monster.
The second spot goes to Assassination Classroom pulling in a respectable 4.4 million sales, 2 million behind One Piece. This is likely due to the popularity of its anime adaption which is currently airing. Rounding out the 4 million sales club is Attack on Titan at 4.3 and Haikyu!! at 4.016. The fifth ranked didn't even come close at 3.5 million.
Some interesting topics following the conclusion of its anime and waiting on the second season The Seven Deadly Sins keeps holding strong with a respectable 6th place so far and 2.7 million. With an anime special series and a full second season in the future I expect that to climb potentially into the top five.
While One Punch Man did see an improvement over 2015 it's 7th place finish must be seen as a slight disappointment. Considering the hype of the anime which finished only six months ago, an Attack of Titan level mega hit it certainly was not. However another past hit Tokyo Ghoul: Re comes in the top 10 at 9th place and My Hero Academia comes from nowhere in 2015 to round out the top ten. Showing support for it's anime adaptation.
Finally though for some of the big shonen series (save One Piece) the news doesn't look great with every one falling outside the top ten. Food Wars, Fairy Tail, Magi, and Bleach all in the 1 million sales range. Although each of them are holding their numbers for the most part from 2015.
Now for AniTAY especially JoJo's Bizarre Adventure makes it back to the Best Sellers list at 26 will just over 1 million sales. The grandpa of shonen manga still going strong despite being older then most of us. Isn't that kinda neat.
For the full list check it out over at ANN: