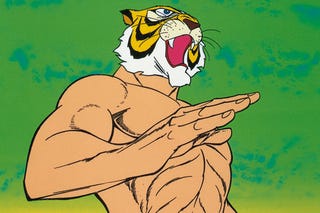 Also their plans for the International market.
Toei Animation has revaled that in conmemoration for their 60th Anniversary as a Studio, that the Anime of Tiger Mask will be a blend betwen 2D Animation and 3D CGI.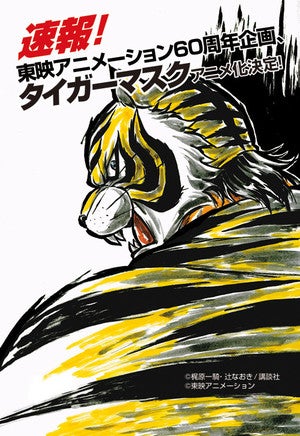 They also revealed the story. Which it Describes as follow:
"In "The Tiger's Hole," the behind-the-scenes organization of the revived wresting world, two young wrestlers take a stand. One of those fighters has inherited the training facility and mask of a tiger that Naoto Itō left at the foot of Mount Fuji. The other fighter has been victorious at fierce competitions since entering The Tiger's Hole, and has obtained the black Tiger Mask. A Tiger Mask that walks down the path of light, and a Tiger Mask that walks down the path of shadow. Neither of them have ever seen each other's face... In the ring, the two are fated rivals, but their goals are the same: "Crush The Tiger's Hole!"
New Japan Pro-Wrestling has announced that besides the Puroresu Icon Tiger Mask, other japanese wrestlers will appear with their names and all. Toei Aimation has shown it´s interest to promote this anime not only on Japan, but for the international market too.
Via: Anime News Network