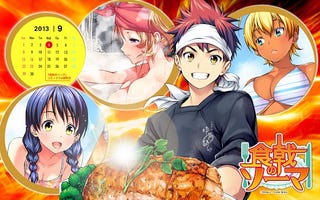 The next month will be the premier of the Anime of Food Wars: Shokugeki no Soma. And Warner Bros has streamed the new Tv Ad.
Food Wars: Shokugeki no Soma is a Comedy that centers in Soma, a young man who works alongside his Father in the family Restaurant, both have constantly Food Batles. Until someday his Father put Soma in a Special Culinary School where only a 10% of the people who enters gets graduated.
Yoshitsugu Matsuoka will play the titular character Soma Yukihira.