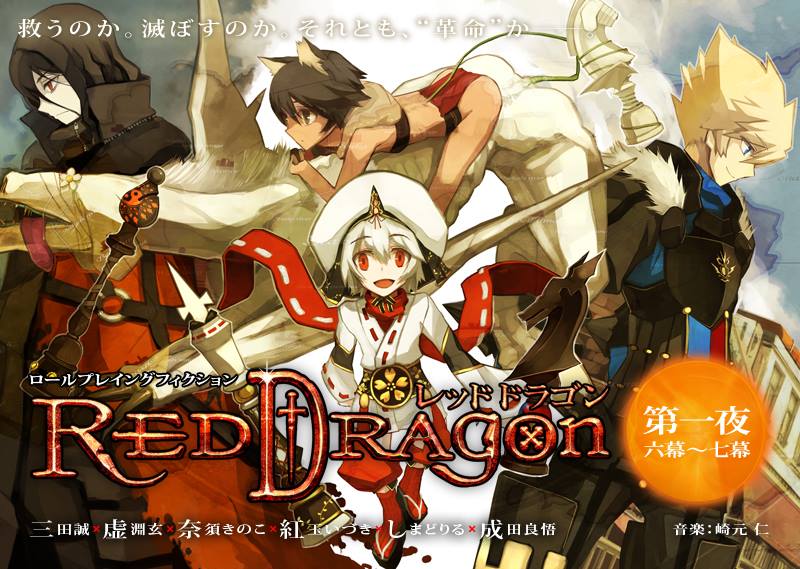 Now centered on the Story and not the characters, also it features the Opening Song.
The Web Page for the Anime of Chaos Dragon has released its first Trailer were one see Animation sequences. Here it is:
AnimeNewsNetwork has translated the opening Statement which says as follows:
Our country's name is Nil Kamui. It's a small country. The covetous ancient country Kōran suddenly attacked, and pillaged 30% of our land. A large allied country to the east named Donatia stayed silent and only protected its own bases. Nil Kamui was suddenly cut up and discarded like a sacrificial pig by two large countries. Our country was no longer ours.
The Opening Song is called "ISOtone" and its ssinger is Natsumi Kon.
As you know, This Anime is based on the RPG sessions that were played by different Anime/Manga luminaries .

Update: Those Luminaries are: Gen Urobuchi (Phantom ~Requiem for the Phantom~, Puella Magi Madoka Magica, Fate/Zero), Kinoko Nasu (Kara no Kyōkai - the Garden of sinners, Fate/stay night, Lunar Legend Tsukihime), Izuki Kōgyoku (Mimizuku to Yoru no Ō, Mama, Garden Lost), Simadoriru (illustrator), and Ryohgo Narita (Baccano!, Durarara!!). Each participant created a character to guide through six nights of tabletop role-playing game sessions devised by "fiction master" Makoto Sanda (Rental Magica).
The Anime will come out on July 2