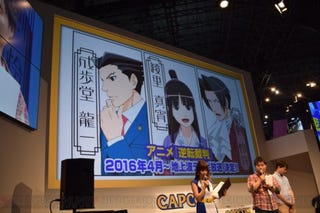 Announced on the Tokyo Game Show.
During the Capcom presentation of Ace Attorney 6 it was also revealed that there will be an anime adaptation of this franchise.
The anime will cover the first trilogy of games, ergo the original, Justice for all and Trials and tribulations games.
And also here it is the trailor for Ace attorney 6.