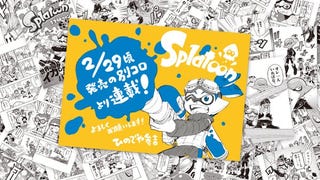 On the Bi-Monthly Magazine: Bessatsu CoroCoro Comic
Back in November i made an entry about the Splatoon´s Manga which it was a One-Shot manga based on the new Nintendo´s Hit franchise of the same name.
Well, now it has been announced that it´s going to be serialized in a more formal way on the Bessatsu CoroCoro Comic Magazine.
The Manga appeareance will be on February 29. And for one can see, it will be a continuation of what was shown on the One-Shot.
Which means that we will be seeing more hilarious and amazing stuff! (And pants pulled down).
Splatoon is a Multiplayer Third Person Shooter made by Nintendo and Exclusive to the Nintendo Wii U. In Japan (and everyone else really) the game has enjoyed an amazing popularity, making it a new and succeful franchise for the Big N.
Via: Nintendo Everything