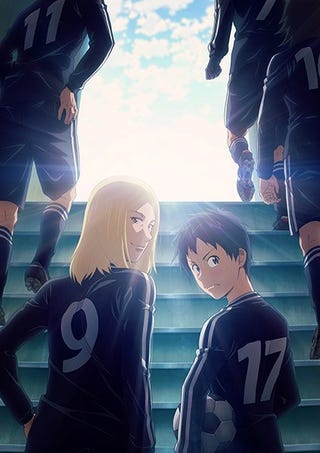 In the form of OVAs
The official website of the anime adaptation of DAYS has announced that the anime finale of the series will be distributed in the form of 3 OVAs, such chapters will be available on the volumes 26 to 28 of the manga.
Kodansha describes the story as follows:
"During his last spring break before starting high school, Tsukushi Tsukamoto meets Jin Kazama, who invites him to a pick-up soccer game. Their chance meeting, and his first-ever experience with soccer, move kind-hearted, timid Tsukushi to enroll in his new high school's soccer club, which is among the strongest in all of Japan. Unbeknownst to the rest of the world, there's something amazing hidden inside Tsukushi's heart … and through his trials and tribulations in the soccer club, it's beginning to blossom!"
The anime premiered last year from June to December.

Via: Anime News Network