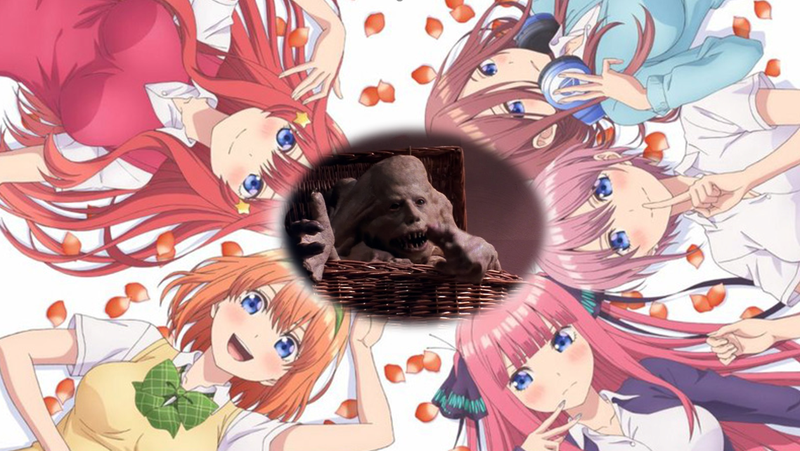 AniTAY learns that Belial has signed on to The Quintessential Quintuplets Season 2 to play a role inspired by his classic character in Basket Case.
The Nakano siblings always assumed they were quintuplets, but a forgotten secret is about to come hobbling to their door!

It's their lost conjoined twin Belial, separated from his sisters due to a freak accident and now he hungers for revenge.

Watch as Fuutarou takes on the ultimate problem student! Before he can get him that A, he has to first teach him to stop murdering indiscriminately.

Are the wedding bells Fuutarou hears for him and Belial?  Will he become best girl? Or will he be relegated to the trash (like Rei Ayanami before him)?

The Nakano household will never be the same as more harem hijinx ensue in The Quintessential Quintuplets Season 2, coming this Fall.