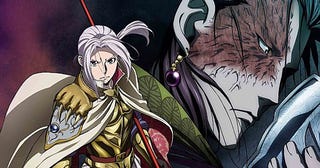 I will be the first one to say it...It is a very small number.
The Newest number of Kodansha´s Bessatsu Shounen Magazine has announced that the Second Anime of the Heroic Legend of Arslan will have only 8 episodes.
The Anime will premier on July 3 and most of the Staff is coming back.
The First Season was a two-cour series.
Here it is the AniTay´s Review of the first Season.
Via: Anime News Network