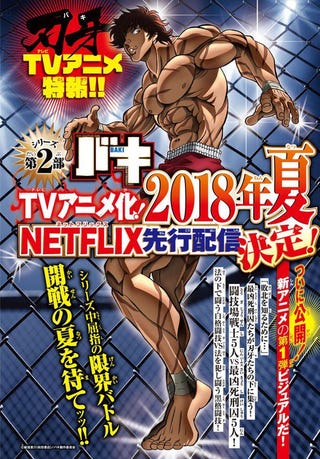 On Summer in Japan and Fall everywhere else via Netflix
The official twitter for the newest adaptation of Baki´s manga has revealed the first visual for the series which you can see above.
The series will be transmited by Netflix, first in Japan and the next season in the rest of the world. The series will be presented in 26 episodes.
My Anime List describes the story as follows:
"Baki Hanma is a young fighter who yearns to follow in the footsteps of his father, Yujiro, and become the strongest fighter in the world. Through that he trains tirelessly and fights constantly to hone his skills and develop his body to achieve these goals. Many intense battles lay ahead of Baki as he goes about his quest to be the best and ultimately take the title of "King" from his father."
Via: Anime News Network