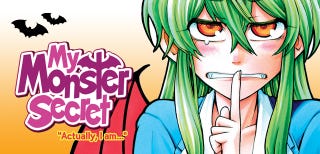 The adventures of a Boy trying to enter a Manga School
It has been announced that the Mangaka Eiji Masuda is going to premier his new Manga by the end of this Month which will have the name of "Weekly Shonen Hachi".
The Manga will appear at Akita Shoten´s Weekly SHounen Champion and the first chapter will have 61 pages plus a color opening.
Anime News Network describes the story as follows:
"The manga centers on Hachi Bonjin ("Bonjin" means "mediocre"), who has always wanted to become a "protagonist." He has a new dream to attend the "Onigahama Manga Academy," even though he's not a genius."
Masuda´s previous work was My Monster Secret (Jitsu Wa Watashi Wa) and had 22 volumes plus an Anime adaptation in 2015.
Via: Anime News Network