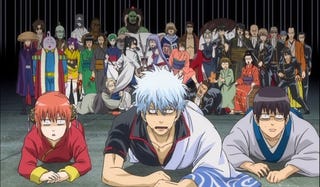 The next chapter will be the beginning of the last history arc.
On the newest issue of Shueisha´s Weekly SHonen Jump it has been announced that the next chapter will be the first one of the last history Arc of the Comedy historucal Sci-Fi manga "Gintama".
In addition to that Sorachi, the Mangaka, announced on the Volume 63 that the Manga it´s near the end, although he doesn´t know if it will end this year or the next.
The Manga started in 2004 and it has had Movies, Aime and others. Next year a Live Action film will premier in Japan.
Via: Anime News Network