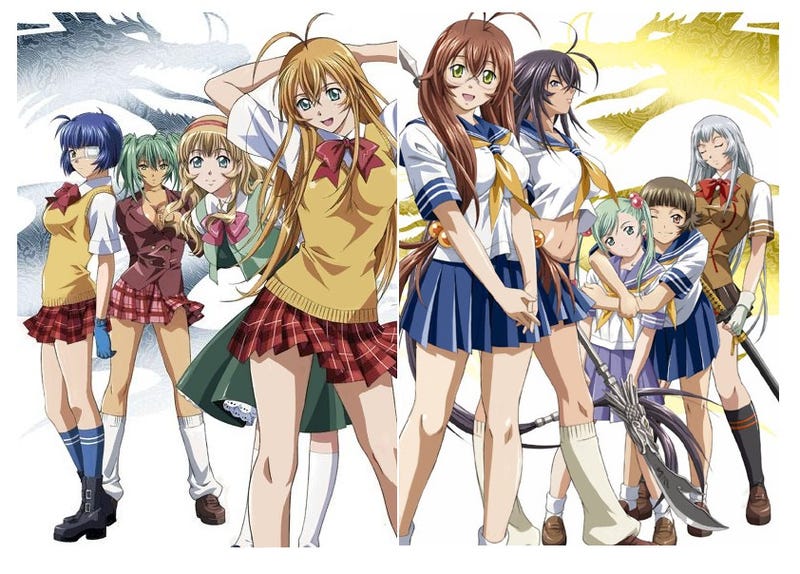 Wani Book´s Monthly Comic Gum is preparing for "A New Start".
The July Issue of Wani Book´s Monthly Comic Gum, which is famour for being the one who public Ikkitousen (Battle Vixens) has revealed that they will suspend the publication of their Magazine, no is not the end for this Magazine, but they want "A New Start". They left a message that reades the next:

"Will It Be Online?!.Or an App?!. Or Even....Paper?!".More information will be shown on the Magazine´s Web Page in the future and they ask the fans to keep supporting them.
The Series they Publish Right now are as follows (Propr to AnimeNewsNetwork for making the list!):
Aya Kadoi's Melon Cream Soda
trust2 and Kakuji Fujita's Sanada Jūyuki-hime ~Kiryūjō Denki~
Yuji Shiozaki's Battle Vixens (Ikki Tousen)
Bow Ditama's Tō-chan wa Itsumo Shigotoba
Nobuyuki Takagi's Hōkago R
Shizuku Ichigono, Keita Amemiya, and Tohokushinsha's Garo -Makai no Hana-
Ryota-H's Arcdia
Nagii Takatsuki's Hachi Bit Kanojo
Kendi Oiwa's Aka to Ao no Ehrenberg
CyberStep and Honoji's Onigiri ZAN
Kōu (ZECO)'s Battleship Girl -Kōtetsu Shōjo
Boichi's Boichi no Manga no Egakikata Kenkyūsho
Sin'Ichi Hiromoto, Keita Amemiya, and Tohokushinsha's Garo the Bible
RYU-TMR's RYU-TMR no Rege Kaitai Gekijō
Takemaru Yokoshima's Bakeneko System
Saki Okuse's Teizoku Reigari
Toshinori Sogabe's Dejimandesu
Dr. Morō's Dr. Morō no Rich na Seikatsu
The Magazine stated as a Bimonthly Spinoff of a Gravure Idol Magazine And in 199 it separated it and become a Monthly one.