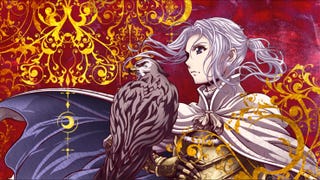 It is still unknown if it´s a new anime or a New Season.
On the "Yashasiin! Carnival", which was an event for the Heroic Legend of Arslan, it was announced that a new Anime is in the works for 2016.
There isn´t much more info after that.
Hiromu Arakawa is making a Manga adaptation of the Novels. And an Anime released this year based on this work.
Anime News Network describes the story as follows:
In the kingdom of Pars lies the Royal Capital of Ecbatana, a powerful city ruled by the fearsome King Andragoras. Arslan, the 14-year-old prince of Pars, is a green ruler and lacks the fierce leadership skills possessed by his father. After his father falls victim to a treacherous plot headed by one of his most trusted comrades, the kingdom of Pars falls in the war with the neighboring nation of Lusitania. Narrowly escaping with his life, Arslan must embark on a journey to reclaim the fallen kingdom and fulfill his destiny as ruler of Pars.
Via: Anime News Network