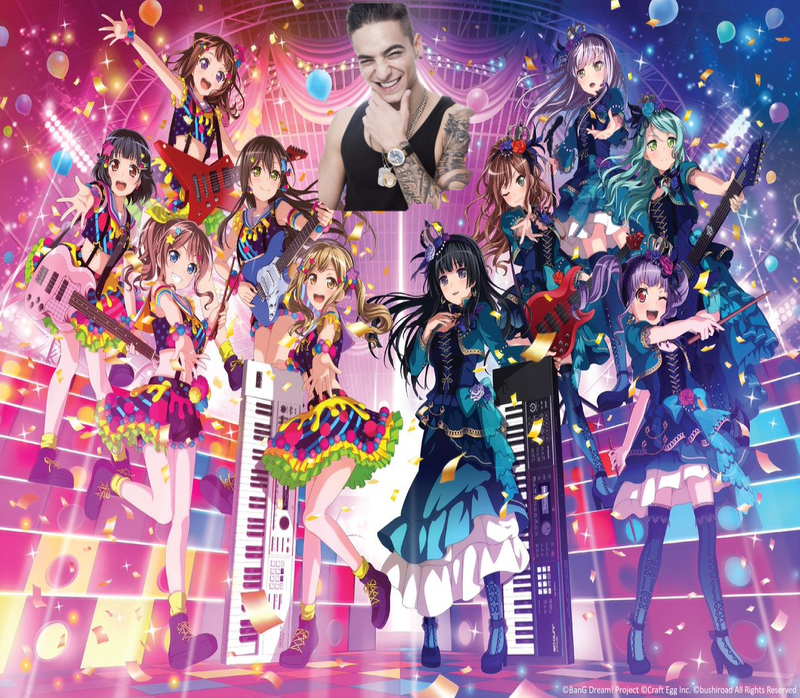 A collaboration with the reggaeton artist Maluma is in the works.
On a sudden press conference held in Los Angeles it has been revealed that the bands of the multimedia project "BanG Dream" will appear at the ceremony of the Grammy Awards. The bands presented, specifically are: Poppin Party, Roselia and Raise A Suilen.
"The music of these girl bands are the only thing that illuminate our hearts" said Eduardo Hütt, the chair of the board and trustees "When my ears heard them I felt an electric shock on my whole body".
On the press conference it was also revealed that Maluma, more known from his masterpiece Despacito will be making a collaboration with the girls of Poppin Party on a new song called Fiesta en tu cuerpo (Party on your body), a song that after being listened raised some eyebrows due to the mature nature of the lyrics presented, to what the Colombian artist responded that: "It was only possible thanks to the fact they don´t understand Spanish". Followed to such statement, Kidani, as representative of Bushiroad, revealed that the collaboration with Maluma will not end in that since the famous artist will make an appearance on the game app "BanG Dream Girls Band Party" as a 4 star character and the players can have a 0.0001% chance of getting him. "We are very generous with our fans, originally, the chances were straight up 0% (Laughs)".
Meanwhile in Japan, a source close to AniTay leaked to us that while they were talking about Maluma´s appearance, a man, the members of Argonavis where crying in a corner after felt they were being forgotten.