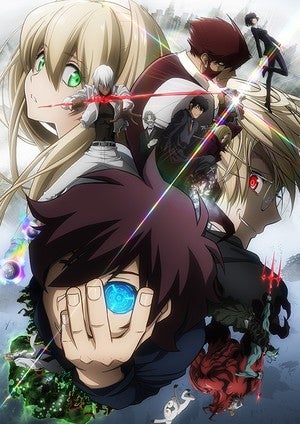 The Official website for the animation of Blood Blockade Batlefront has announced that the 12 and final chapter will air on October 3.
At the next day there will be a "Special EventBlood Blockade Battlefront Japan Branch Welcome Party~" on Yomiuri Hall in Tokyo.
Dark Horse Comics is publishing the manga on the United States and describes the story as follows:
A breach between Earth and the netherworlds has opened up over the city of New York, trapping New Yorkers and creatures from other dimensions in an impenetrable bubble. They've lived together for years, in a world of crazy crime sci-fi sensibilities. Now someone is threatening to sever the bubble, and a group of stylish superhumans is working to keep it from happening.