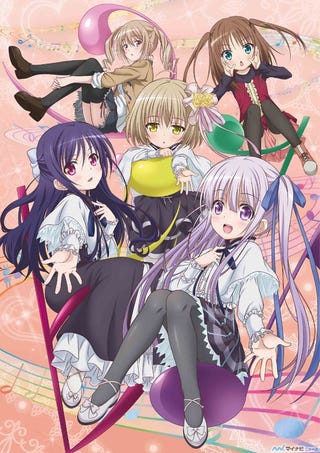 Plus, a new promo has been revealed.
The official website for the anime of Tenshi no 3P! has uploaded a new promo where one can see its release date and even hear the opening (Habataki no Birthday), which you can see bellow:
Shinsuke Yanagi (Ro-Kyu-Bu!SS) is directin the anime at Studio Project N°9.
My Anime list describes the story as follows:
"Kyou Nukui is a first year high school student hikikomori. His hobby is making Vocaloid songs and uploading them online. One day, he receives a message from a fan asking if they could meet up with him. At the meeting place, three elementary school girls were waiting for him. The three of them want to form a band and ask for Kyou's help."
Via: Crunchyroll Latin America (Spanish)