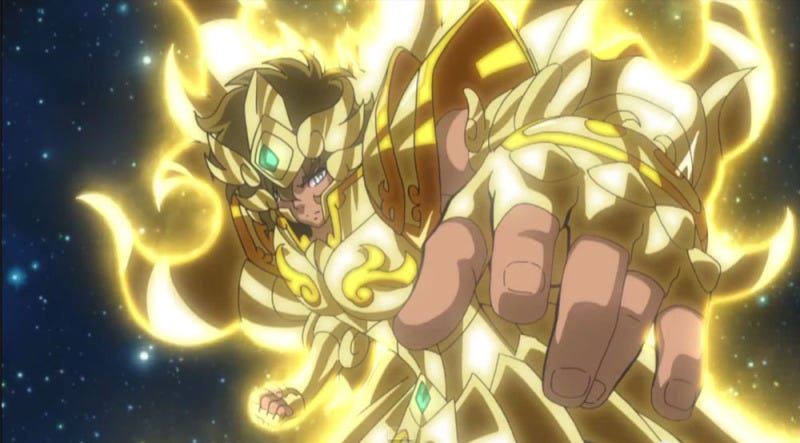 The New Spinoff Anime of Saint Seiya, with the sur name of Soul of Gold, will premiere officialy this April, but it has been announced that in March some selected cinema Theaters, specifically the day 21 and 22 of March and on the Odaiba Cine Mediage cinemas in Tokyo.
The Pre-Release will be limited to 300 invited people. Also the website will be actualized in March 10.
Saint Seiya Soul of Gold is the Second Spinoff based on the Gold Saints (the first one is Episode G), but unlike the Episode G manga, this is not a Prequel, but it settles after the events of the Hades Saga.