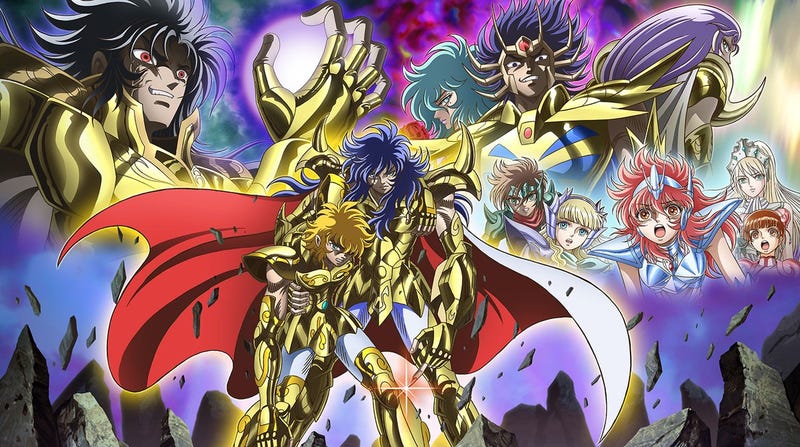 Plus an update of the newest Saint Seiya manga and a rumor on the Netflix Remake
Today Toei animation has opened a new website for the anime adaptation of Saint Seiya: Saintia Sho and it has been revealed that the anime will premiere this december on the Playstation´s streaming service: Animax. Previously Toei International revealed that the anime will come to the west in 2019.
It has been revealed part of the cast, which is quite similar to the Drmaa Cd released some years ago and is as follows:
Aina Suzuki as Equuleus Shoko
Inori Minase as Saori Kido/Athena
MAO as Equuleus Kyoko/Eris
Megumi Nakajima as Dolphin Mii
Now the youtube channel GeekU, who has some insider information regarding the Netflix remake of Saint Seiya: Knighst of the Zodiac, has revealed that more information of the anime will be revealed in the month of November.
Finally, on the pages of AKita Shoten CHampion RED it has been revealed that the new Saint Seiya manga made by Kurumada will be about the Gemini twins: Saga and Kanon, revealing their story.