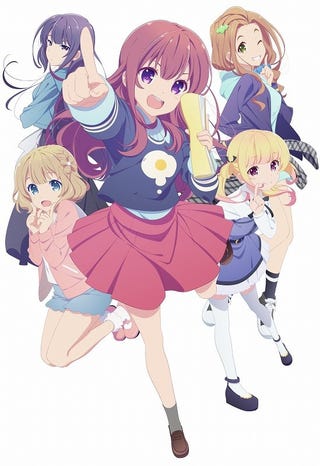 Made by the creator of "My Youth Romantic Comedy SNAFU" Light Novel.
The Official website for the Anime of Girlish Number has announced that October 6 will be the date when this anime comes. Previously a video was uploaded to such website.
Th history follows Chitose Karasuma, a College girl who aims to become a Voice actress.
The Voice Actresses Sayaka Senbongi, Kaede Hondo, Yui Ishikawa, Eri Suzuki, and Saori Ounishi will perform both the Opening and Ending...They also are part of the Cast.
The Anime is being directed by Shota Ibata (Kantai Collection) at diomedea.
Via: Anime News Network