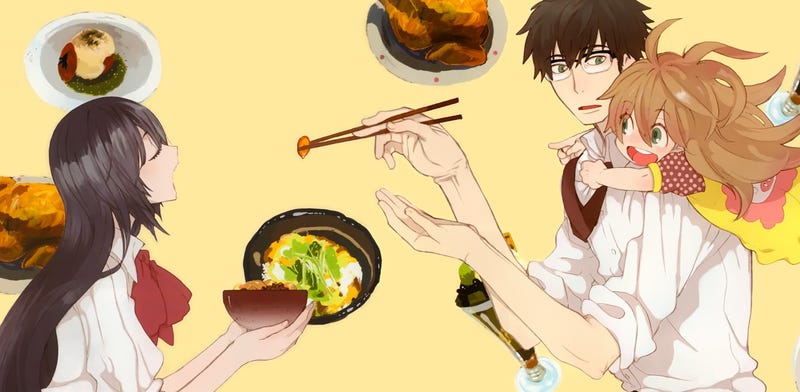 Based on the manga of the same name.
The Official website of this anime adaptation has revealed that it will premier on July 4.
This Anime is the first one of the block called "Anime no Me" (My rusty and almost zero japanese skills tells me it is translated as "Anime of me/Anime about me) where the blocks aim to "create an eye of the storm in the animation industry, and to nurture anime projects for the long term." The companies involved are: TMS Entertainment, Shinei Animation, East Japan Marketing & Communications, Inc., Sumitomo Corporation, and Asmik-Ace Entertainment announced.
The second Anime of such block it is "Trickster".
Tarou Iwasaki (One week friends) is directing the Anime at TMS; Mitsutaka Hirota (X-Men) is handling the series composition; Hiroki Harada (Yu-Gi-Oh! Zexal) is in charge of the character design.
Kodansha is publishing the manga in the west and describes the story as follows:
"Having lost his wife, math teacher Kouhei Inuzuka is doing his best to raise his young daughter Tsumugi as a single father. He's pretty bad at cooking and doesn't have a huge appetite to begin with, but chance brings his little family and one of his students, Kotori Iida, together for homemade adventures. With those three cooks in the kitchen, it's no wonder this dinner table drama is so delicious."
Via: Anime News Network