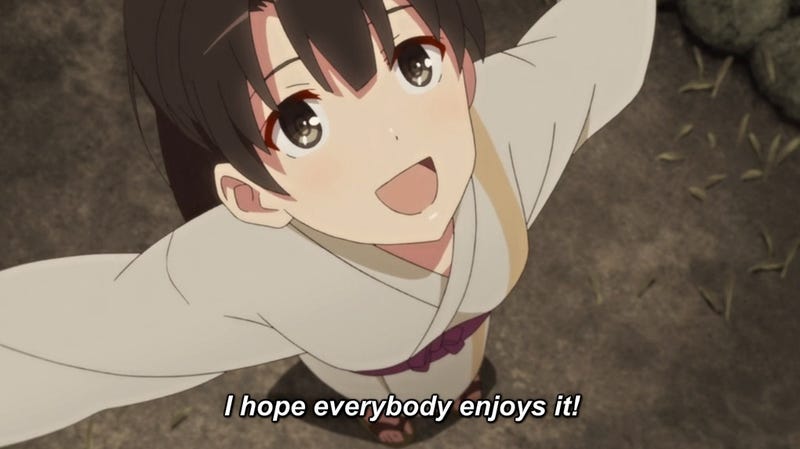 Hello everyone, your usual benevolent host Protonstorm is not here today so I will be becoming the dictator of the Cafe today. Today, it's all about me, run away now in fear.
Mdubs has been known to have certain opinions about things, so today let's discuss his best girls. There is something rather majestic about the fine art of identifying best girls in an anime, so let's discuss this time honoured practice. *Ahem* in order to pick the best girl, you must identify the girl who is simply the best and radiates that best girl quality in your mind. You will know it when you see it. Oops, I suppose that wasn't very informative, but too bad because I get to run the show today!
Today's discussion topic: Please discuss which one of mdubs' best girls is the best girl of those best girls. (I suppose if you like you can talk about your own best girls as well which won't be nearly as good as mine).
Here are a list of best girls I can think off the top of my wise, all-knowing and completely unbiased head:
Kaori Miyazono (Your Lie in April)
Megumi Kato (Saekano: How to Raise a Boring Girlfriend)
Sinon (Sword Art Online)
Aoi Miyamori (Shirobako)
Asuna (Sword Art Online)
Miho Azuki (Bakuman)
Akiho Senomiya (Robotics;Notes)
Chiyo Sakura (Monthly Girls' Nozaki-Kun)
Mikasa Ackerman (Attack on Titan)
Misa Amane (Death Note)
Petra (Attack on Titan)
Hare (Guilty Crown)
(There are many more I think)
Please discuss for my amusement. The usage of gifs would also please me greatly. Dance my puppets dance!
A Week of Ani-TAY
Kevin and I have decided to move the roundup of weekly articles to a separate place, check out the Ani-TAY Drop for this week.
New Podcast Episode!
Please make sure to check out the new episode of the Ani-TAY podcast!
Business Stuff
Want in on the Ani-TAY action? All you need to do is follow this tutorial and tag your article with Ani-TAY in addition to the other tags you see fit. Also remember that the Café has a selection of image assets for your Ani-TAY writing needs and spreadsheets for coordinating with your fellow Ani-TAY writers.
Looking to get involved in some collaboration projects? We currently have some openings for future iterations of Project Hydra, so if you're interested mark which shows you haven't seenhere and then sign up in blank spots here.
Get in touch with Dexomega or Fruity (vespire50) on Skype (or me of course, Protonstorm) so you can get added to the Ani-TAY group. Among other things, the Ani-TAY Podcast may just randomly pull from this group to participate in the After-Hours segments.