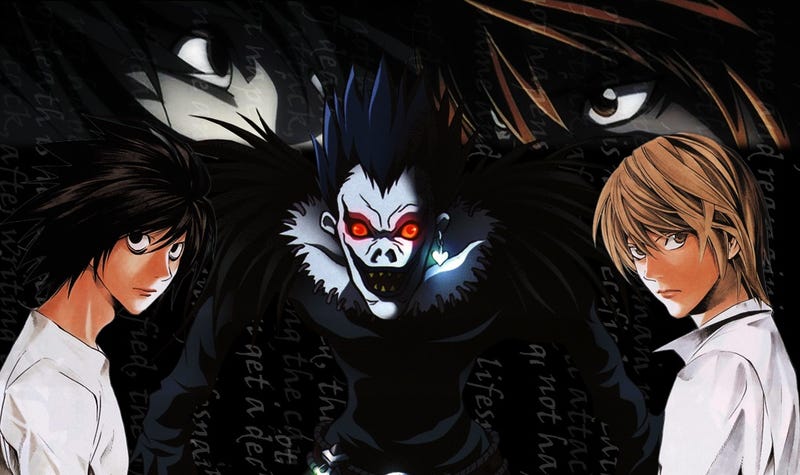 Come join us in the Ani-TAY Café: your stop for discussing all things anime, manga, visual novels, and anything Japan.
Header from Death Note.
---
Today's Special:
Let's talk about anime openings and endings today? What makes a great one, simply a great song combined with visuals or does it need to fit the tone of the show on some level? This week I was watching an episode of Death Note and was reminded that its second OP is one of my favourites.
Yes, that's it right there and it's known for being one of the more controversial openings out there. Plenty of people absolutely hate it, but I happen to love it because it fits the tone of the show so incredibly well. For me, the better an OP or ED fits the tone of the show the more likely I am to like it which is a huge part of the reason Attack on Titan's first opening is my favourite of all time. So what say you TAY? What makes a good anime opening or ending?
Don't like today's special? Well there's plenty on the menu, so take a walk around the Café and talk with the other customers. Talk about anything.
---
Want in on the Ani-TAY action? All you need to do is follow this tutorial and tag your article with Ani-TAY in addition to the other tags you see fit. Also remember that the Café has a selection of image assets for your Ani-TAY writing needs and spreadsheets for coordinating with your fellow Ani-TAY writers.
Come join Ani-TAY on MyAnimeList too! We've got forums set up to discuss the ongoing anime this season and you'll get a sneak peak at the Ani-TAY community views on shows of the season long before the reviews come out.
Remember to visit TAYnami for even more weekly discussions about our favorite medium: anime.
Get in touch with Dexomega or Fruity (vespire50) on Skype so you can get added to the Ani-TAY group. Among other things, the Ani-TAY Podcast may just randomly pull from this group to participate in the After-Hours segments.