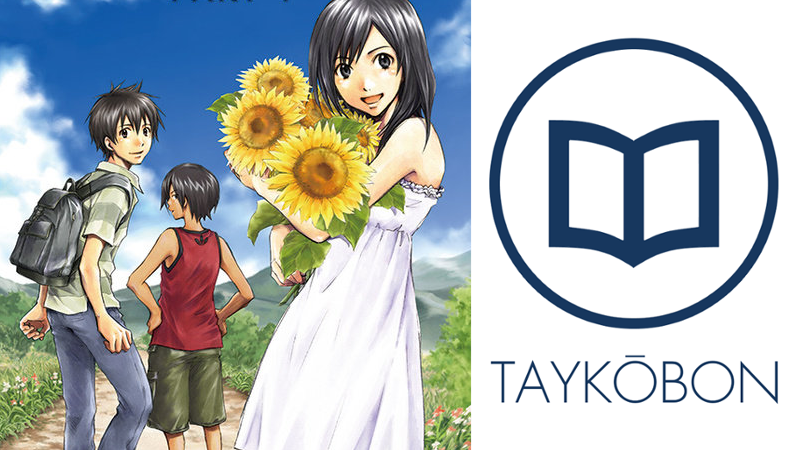 Summer Wars is a manga adaption of Mamoru Hosoda's 2010 film of the same name. It follows the story of a young math genius named Kenji who is invited by his friend Natsuki to her great-grandmother's birthday, posing as her fiance. Kenji inadvertently solves a code that allows a rogue A.I. to take over the major social network OZ and must work with Natsuki's family to stop it.

Fans of the original movie as well as of any of Hosoda's work. If you're a fan of a more subdued shonen romance, you'll also find plenty to like here.
Sugimoto's art perfectly fits in with the character of the film and after surpasses the film in many regards. She adapts the characters perfectly and nothing is lost from the transition from film to manga.
I enjoyed the increased focus on Natsuki and Kenji's relationship compared to the movie. At its heart, the manga adaptation is more of a love story set against the backdrop of having to save OZ compared to the film which had the love story in the background compared to the main plot. There are added scenes and the character development is handled in a satisfying manner.
It fundamentally understands the human drama at the core of Summer Wars, conveying the values of family which are similarly emphasized in the film.
I feel like OZ was introduced in a much more effective manner in the film compared to the manga. Much less time is spent here establishing the world, and the amazing visuals of OZ from the film are not nearly as powerful in the manga.
Some parts of the translation are a little bit awkward (this is more nitpicking than anything), and there are a few spelling mistakes (Pittsburg).
Summer Wars is highly worth picking up if you are a fan of the movie as well as any of Hosoda's other works. If you enjoyed something like the romantic plot of Sword Art Online's first arc, you will really enjoy this story and should give it a try. You can find Part 1 and Part 2 on Amazon.
If you enjoyed this, you may enjoy: