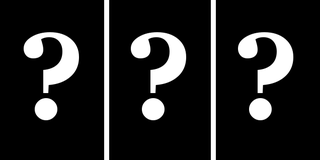 Because of the increased interest in this season's collaboration ("The __ Summer Anime of 2014 Worth Watching"), I have gone over how exactly I am going to run it. Details inside.
After some consideration, I have decided on the following for the upcoming "The __ Summer Anime of 2014 Worth Watching":
I ran this last time by simply trusting people to make informed opinions on the season. I'm not asking for 10+ shows being watched at a time, but if you're only watching Space Dandy, please refrain from joining this collaboration.
Like the last article, I will require Skype participation. Contact me through Skype (Dexomega) in order to be added to the group. Be aware that a Microsoft account can be used for Skype.
There will be three rounds of show selection. The first round will be an open vote to determine the shows of the season that we should be watching. The exact number of shows that make it is up to me. The second round will be a rapid-fire discussion where we discuss the merits of each show by order of number of votes received. The third round will be a brief time (one/two days) where any show that didn't make the cut can be resubmitted by any member of the collaboration (if you really think we need to add it, either because it was missed in the first round or we're all just terrible people who didn't vote for it). Again, most of this will be at my discretion.
I will be splitting up the job of writing each synopsis and "why you should be watching segment" between the collaborators. If there are too few shows or too many collaborators, I will make judgement decisions on who I will assign the jobs to.
I would like to have this completed by the time episode seven of most shows begin arriving. This means that we should be done in about two weeks. As such, the voting round will be beginning on Friday. Edit: The voting round has undergone a few minor changes that will allow it to begin ASAP.
I will see if I can use the many authors to one article system to further facilitate this collaboration this time.
Ultimately I will retain most of the power here, but I will be as impartial as possible. I will make spelling/grammar edits as I see fit and be the final gatekeeper on which shows eventually are allowed through. Sorry but this is for my sanity, not my vanity.