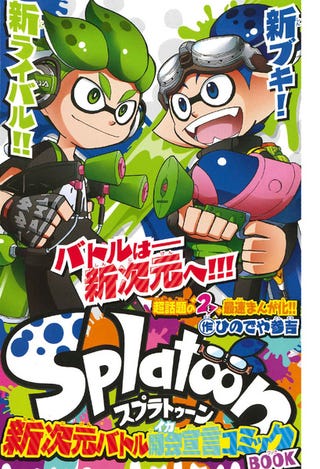 The Game will come exclusive for the Nintendo Switch.
The Newest Nintendo Console, called Switch, it will arrive in the early days of March and Splatoon 2 will release sometime this Summer. Still, it has been revealed that a Manga adaptation of this game is in the works.
Sankichi Hinodeya is the Mangaka who will work in the series and also made a one-shot Pilot episode which you can read online.
Personally, the whole thing is hilarious!
In any case, the proper manga will come at a later date, although no especifics where given.
The story of the Splatoon 2 takes 2 years after tthe events of the first one, in the game new music, weapons and specials will appear, alongside new ways to personalize your Inkling.
Via: Anime News Network