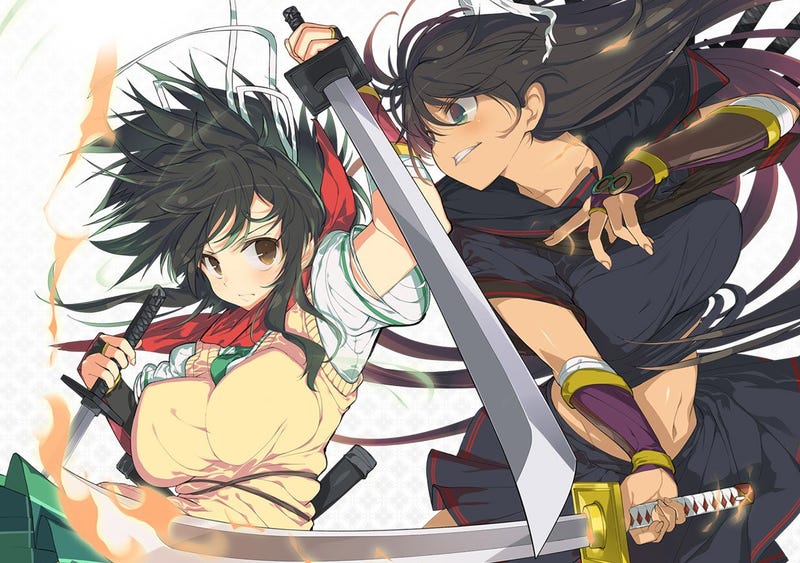 Alongside other announcements about the franchise
On the early hours of the morning a Stream was amde in celebration of the 5 years of Senran Kagura, where besides various games where announced a second season of the anime was also announced.
Since other details about the anime haven´t been shared, I might as well share the other announcements:
- More info about Shinobi Reffle: Senran Kagura, a Visual Novel featuring Asuka, although other girls might join in the future, the title will come to Nintendo Switch.
-Also for the already mentioned console, Senran Kagura: Peach ball announced, it is a Pinball game featuring the Senran Kagura girls.
- Announced Senran Kagura: New Link, a new mobile game with better production values than the already released mobile game "Senran Kagura: New Wave".
-Senran Kagura Burst Re:Newal, a Remake of the first 3DS title now for the Playstation 4.
-Senran Kagura 7even: Shoujotachi no Koufuku, the newest entry on the series for Playstation 4. It will be set after the events of Peach Beach Splash.
-Senran Kagura: Peach Beach Splash will get a new character: From Senran Kagura: New Wave here comes Bashou of Hebijo 2/B team.
While I am a Senran Kagura fan, the anime adaptation wasn´t quite good, although the 2015 OVA based on Estival Versus was Ok, so...Yeah, I am somewhat excited for it.