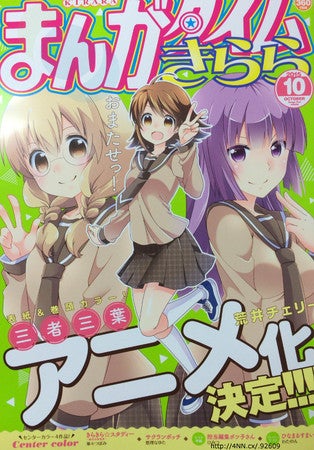 The 4-Koma comedy manga about three different High School Girls.
The newest cover of the Houbunsha´s Manga Time Kirara announced that Sansha Sanyo will get an Anime adaptation.
The Manga is a Comedy 4-Koma (Or Pannels) of three very different High School Girls, but all of them share the word "Leaf" on their names.
We have Futaba Uragiri, an energetic girl, but also she is a Glutton; Teru Hayama who looks like an Angel, but in true she is a Demonic class president; and finally we have Yoko Nishikawa a born rich, now poor girl.
The manga started on 2003.