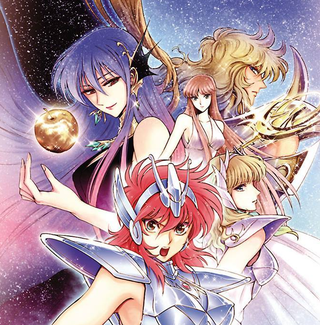 Update: Confirmed.
The first pictures of the Monthly Magazine "Akita Shoten Champion RED" has been revealed, and as it was revealed previously, it will have an especial announcement... Well, it seems that the announcement is that an Anime adaptation of the Manga "Saint Seiya-Saintia Sho-" is in the works!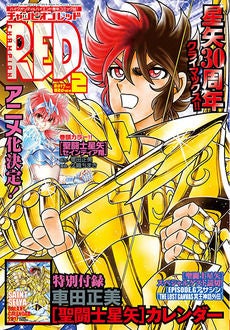 The people of SKD Scans started then to find a little more and they point that indeed an Anime based on Saintia Sho has been greenlit. For what I could find it was this:
In especific the words "漫画" which means "Cartoon" so in other words... Anime.
Still the thing is still a rumor and in a few days we will get either a confirmation or a denial of such things.
Saintia Sho is an Spinoff of Saint Seiya, which centers in the life of the "Saintias" which where the Maidens in charge of the Goddess Athena. In especifically Sho, becomes a Saintia in order to save her Sister of the hands of Eris, the Goddess of Strife!
If you want to know more about this manga you can check it´s dedicated article
The manga is also being covered in here.
Via: SKD Scans Tumblr