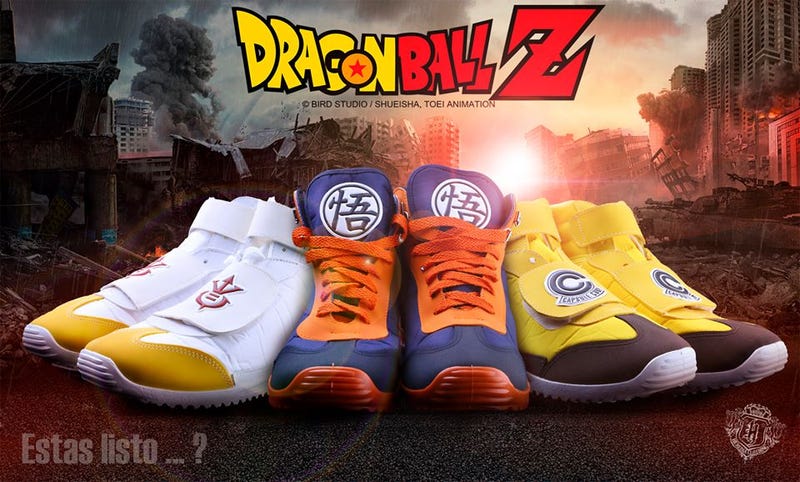 For the Nice People that will go to the TNT Expo This January 31 to February 1 in Guadalajara Jalisco will have the opportunity to have it´s official pair of shoes signed by Mario Castañeda (Goku) and René Garcia (Vegeta).
It comes in three designs : Goku, Trunks and Vegeta. And will cost $400 Pesos. MXN.
The shoes had been selling some time ago and Heredia Clothing (the company that made these Shoes) is preparing a line based on One Piece.
So.. ¿Who wants one?.