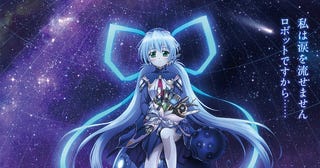 It will premier on September 3.
The Official website for the upcoming film "Planetarian: Star Person" has revealed a new trailer. Enjoy:
Besides the movie a 5-Chapter Anime series is being broadcasted since July. The Anime is an adaptation of the video game, while the movie is a some form of sequel.
Via: Anime News Network