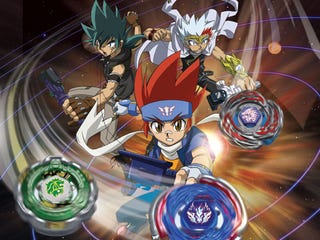 The Producer company will be the one who made Pacific Rim and Godzilla 2014.
Deadline News has reported that Paramount pictures has gotten the rights to make a Live-Action Movie Based on the line of Toys, BeyBlade.
This decision was made after the succes of other Hasbro Franchises like Transformeers and G.I.Joe.
The Movie will be produced by Mary Parent, the company who made the hit Movies of Pacific Rim and Godzilla 2014.
So... Are you ready for some Michael BayBlade Movie?!.