... If the Crowdfunding is a success.
Have you ever wanted in those lonely nights that your dakimakura (That´s the name? You know those human sized pillows that has impressed something...Generally a Human...And more specifically a female one) talks to you when you are... amm... Using it?.
If you answer with a yes.
Well i have good news for you!.
Koichi Iwamura, a former researcher at the Kyushu Institute of Technology. Is making a Crowdfounding Campaign that will develop the first Pillow that will respond to how you treath your pillow.
The Pillowcase, that is crowdfounded by Makuake, comes with two sensors who, im sure is just coincidential, are on the breast and crotch parts of the image.
The name of the girls in the pillow is Makuraba Rona and will say ifferent things depending in how much presion and stuff you do with her. As an example: If you gently touch her boobs she will say some love-dovey things like <<<"What if I start loving you even more than I already do?">>> ; But if you grope her too strong she will yell angrily things like <<<"Hey! That hurts!">>>. Also if you just by casuality touch her part that is in between legs she will say something like <<<"Not there!">>>. But is a "No" of the Adult Movies...Which means a Yes, so don´t feel bad about it!.
Also the Pillow case comes with a Smartphone App that will let you download more voices and phrases (It comes pre-loaded with 100 phrases and 400 more will come for free). The Voice of Makuraba Rina is made by Amisa Sakuragi.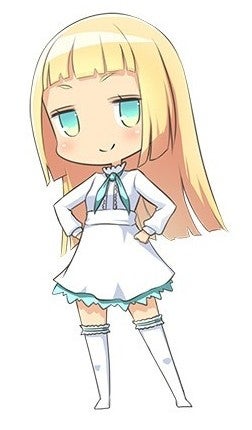 The Crowdfunding campaign has gathered 1,030,000 yen of the initial 500,000 yen that asked them. And there are still 54 days to go to the campaign!. Each Pillow case will cost 20,000 Yen (US $167) but the early adopters can get one for the price of 18,000 Yen ( US $150). Besides Rina, you can get her friends: Shion Kamitsuki and Shiho Natsuki.
So... Who wants one?.
Wanna watch some anime beds and pillows? Get a Crunchyroll Premium Membership!