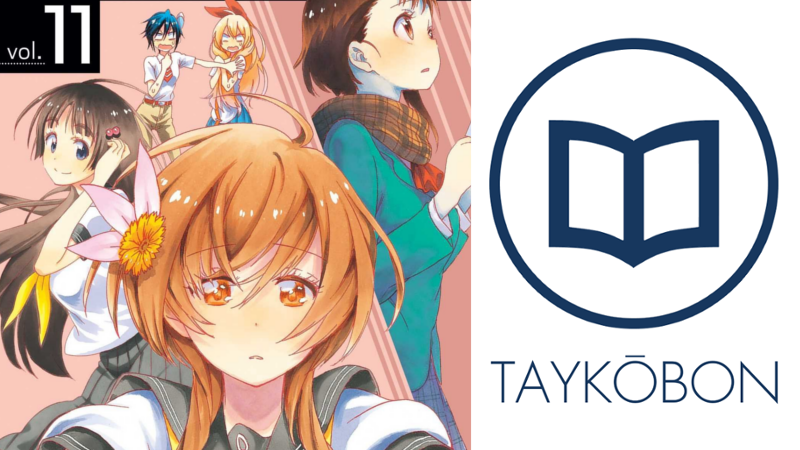 Raku's struggle with the love polygon full of girls from influential families continues.
Raku still has lost his memory, but he seems to be able to recall some information from when he was younger. Additionally, both Chitoge and Onodera's birthdays are coming up and Marika's friend is coming into town to visit her.
Fans of the classic romantic comedy story will find quite a bit of appeal in Nisekoi's take on classic tropes.
Nisekoi has in recent times become quite the money-printer series amongst its romantic comedy peers, and that's not for no reason. The series, instead of attempting to set itself apart from others of its genre through some sort of deconstruction or unconventionality, chooses to take the classic romantic comedy tropes and use them all- effectively. Needless to say, it is hardly arguable that on some level the series accomplishes this admirably, and volume 11, the first volume I have personally reviewed, is no different from its predecessors in its effective control of all things/tropes rom-com.
One of the most common complaints about Nisekoi would be the its effective 'blue-balling' of the readers, or the knee-jerk shifts the narrative pulls to avoid making legitimate progress in the relationships Raku has with his veritable harem of high school girls. This is something that once again annoyingly occurs this volume, so if you were hoping that the previous book's developments were going to result in change, your dreams were unfortunately for naught. That being said, I don't actually think that it is necessarily entirely detrimental to the series to pull these stunts so frequently, as mangaka Naoshi Komi seems to have yet to have run out of amusing scenarios to put your favorite characters into.
On the subject of amusing scenarios, if you were hoping for more of what Nisekoi has brought to the table previously in terms of all things romance and comedy, then this volume delivers quite well. The chapters are actually very diverse in the sense that Chitoge, Onodera, and Marika all have very interesting development as characters (despite having minimal development in their relationships). Chitoge's arc with Raku after he loses his memory is definitely a strong emotional moment, as are Onodera's middle school flashback and Marika's harrowing experience with an old friend. Needless to say, all of those stories involve Raku, and the poor guy in more or less dragged along for the ride.
Nisekoi also manages to devote some page space to side characters, both new and old, by featuring Haru for a chapter as well as Marika's hometown friend/classic female pervert character, Mikage. Both are entirely predictably entertaining. Overall, I think that is what I enjoyed most in this volume: the diversity of the chapters. I don't think a single character got more than two chapters devoted to them (outside of Raku, of course), and the diversity of content makes this volume feel like some sort of distilled, evenly-distributed Nisekoi. I'm not sure I would be able to fill a prescription for that.
Nisekoi's 11th volume can be summed up, much like other volumes in the series, by making the claim that if you like Nisekoi, it's more of the same, and if you don't like Nisekoi, then it's still more of the same (also, why are you still reading at this point if you don't like it?). That being said, if we get into details, the continuing entertaining and diversely classic rom-com scenarios manage to give most of the characters a good amount of page space and Naoshi Komi's artwork continues to impress, so fans of the series can expect another very solid volume.

Nisekoi is an ongoing series in Shueisha's Weekly Shounen Jump, and began serialization in November 7th, 2011, before receiving two anime adaptations by animation studio Shaft in the Winter 2014 and Spring 2015 seasons. The manga is also currently serialized in Viz Media's Weekly Shounen Jump imprint, and volume 11 was released on September 1st with volume 12 planned for November 3rd.
For more reviews, keep an eye on AniTAY as well as Taykobon, our page for reviews of manga and light novels. You can also follow us on twitter@taykobon for more updates! If you've read this work or have any questions or comments, we would love the hear from you in the comments below!
*Copy provided for Taykobon by publisher

If you enjoyed this review, you should check out: