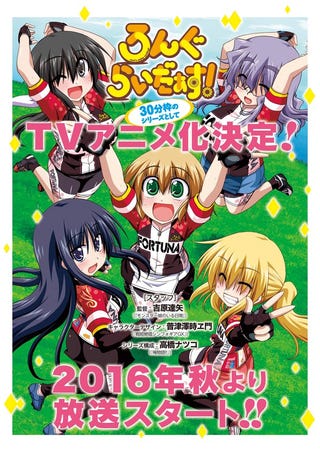 The Cycling Anime is directed by Tatsuya Yoshihara (Monster Musume).
The Official Twitter of the Long Ryders Anime adaptation has revealed that the anime will come on January 2016. So we are a litle less than a year to come. Also it revealed the staff. Which is co posed by these people:
Director- Tatsuya Yoshihara (Monster Musume, Yatterman Night).
Series Composer- Natsuko Takahashi (My Love Story!, Tokyo Magnitude 8.0).
Character Designer- Jiemon Futsuzawa (Psycho-Pass 2).
On the Voice actors Side we have these talents.
Nao Toyama- Ami Kurata
Hiromi Igarashi- Aoi Niigaki
Rumi Ookubo- Hinako Saijyo
Yurika Kurosawa- Yayoi Ichinose
Yoko Hikasa- Saki Takamiya
Anime News Network describes the Story as follows:
The manga follows Ami Kurata, a first year college student with no special qualities. One day she happens to notice someone riding a folding bike, immediately falls in love with it, and uses all her savings to buy one. She eventually gets introduced to the world of long-distance bicycling and road racer bikes, and she forms a cycling team called Fortuna with four other female college students from the same school. Their goal is to ride in a "brevet" or long-distance event called "Fresh."
The Manga has already inspired 2 "Touring Guide" Books.
Via: Anime News Network