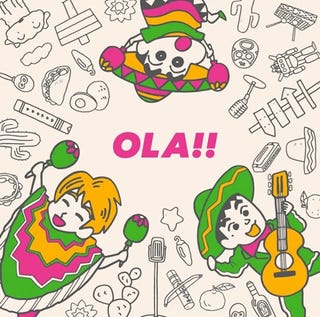 As you may Know, SHin-Chan will get a new Movie, called Crayon Shin-chan: Ora no Hikkoshi Monogatari Saboten Dai Shugeki (Crayon Shin-Chan: My Moving Story! Cactus Large Attack!).
On this Movie the Nohara family will have to move to México and leads with a new culture, starting over and... a bunch of killer cactus.
Well, the Main Theme is called Ola!!* and its singed by the Musical Duo YUZU.
And now the song has a music video!.
The Song was writted and composed by Yujin Katagawa, arranged by Hyadain (which appears on the video).
Also the South African musician Joseph Nkos and the Italian Violinist Mauro Iurato appear.
Also here is the Movie Trailer.
*If they mean with "Ola" as Wave it is correct, but if they mean it with "Ola" as Hi, it is bad written since it is written Hola... If you were curious.