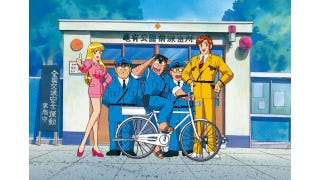 After 40 years and 200 volumes the Police comedy is coming to an end.
Shueisha has announced that the manga of Kochira Katsushika-ku Kamearikouen-mae Hashutsujo or Kochikame will come to an end this September when the volume 200 releases.
The manga has 40 years of history and various anime, live-action and plays adaptations.
Osamu Akimoto, the Mangaka, has stated that he already has an idea for his next work.