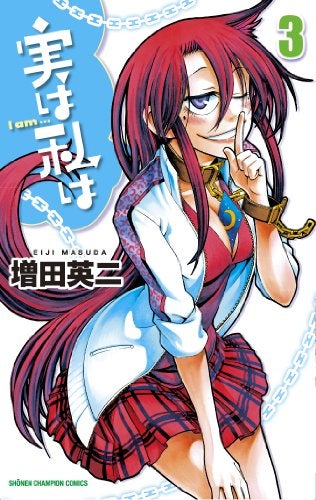 August Last year thatsmapizza made a Review of a Manga. That Manga is Jitsu Wa watashi Wa.
After reading it i Got Hooked!.
Anyway. The Magazine, Weekly Shonen Champion, has announced that this Romantic comedy Manga is getting an Anime Adaptation this Year!!.
Jitsu Wa Watashi Wa follow the story of Kuromine Asahi, a man who can´t make a convincing Poker Face and because of that he can´t keep a secret.
The day he decides to confess his love to Yoko Shiragami, he found other thing... That she is a Vampire, well half Vampire for the side of her Dad, and now Asahi will have to keep her secret!.
If you feel the need to know more. I , again, recommend you to read the thatsmapizza review!. Its truly great!.