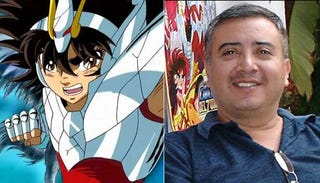 At the Age of 58 years. He was known to be the voice of Seiya (Saint Seiya), Yamcha (Dragon Ball) and Luke Skywalker (Star Wars).
Today we were greeted with the sad news that one of the most iconic Dubbing Actors in Latin America has decided to go ahead on this journey called Life and leave us behind.
I am talking about Jesus Barrero, the iconic voice of Seiya (Saint Seiya), Koji Kabuto (Mazinger Z), Rick Hunter (Robotech) and many, many others.
The sad news was shared by the also Dubbing Actor, Mario Castañeda (Goku in Dragon Ball Z).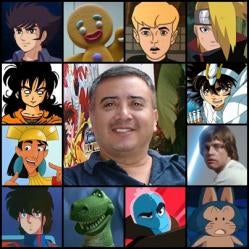 He was actually working on the dubbing of Gintama as the voice of Gintoki Sakata and very probabley would have made Seiya on the dubbing of the second season of Saint Seiya Omega.
While the facts of his decease are scarse. He was fighting a Lung Cancer for quite some years.
Whatever might be the case the world of Latin American/Mexican Dub has lost one of his legends and a great Dubbing Actor.
Rest in Peace Jesus Barrero, I know that you are in a better place now.
Via: Sdpnoticias