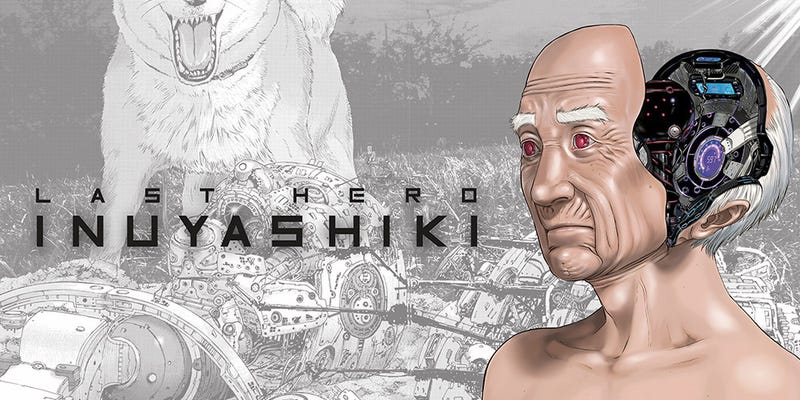 It will premier in October 2017.
During a stream made by Fuji Tv it has been revealed that the Manga amde by Gantz´s Creator, Inuyashiki, will get both a Live-Action film and an Anime adaptation.
Keiichi Satou (Gantz-O, Saint Seiya: Legend of Sanctuary) is the Chief director at studio MAPPA.
Crunchyroll describes the anime as follows:
"Ichiro Inuyashiki is down on his luck. While only 58 years old, his geriatric looks often have him written off as a pathetic old man by the world around him and he's constantly ignored and disrespected by his family despite all that he's done to support them. On top of everything else, his doctor has revealed that he has cancer and it appears that he has little time left in this world. But just when it seems things couldn't get any worse, a blinding light in the night sky strikes the earth where Ichiro stands. He later wakes up to find himself unscathed, but he soon starts to notice that there's something…different about himself."
Also Our friends at Taykobon have some reviews about the manga.
Via: Anime News Network