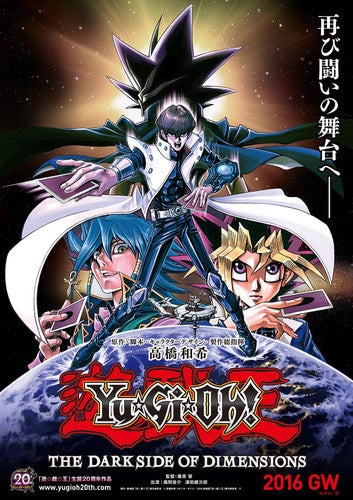 It will take place 6 months after the event of the Manga.
The website Natalie, a Japanese Entertainment News, has reveales the new Teaser for the new Movie of Yu-Gi-Oh!, which will have the surname of: The Dark Side of Dimensions.
Kazuki Takahashi, the creator, its in charge of the script and character designs.
Shueisha´s Weekly Shonen Jump Describes the story of the Movie as follows:
In the past Yami Yūgi and Kaiba have clashed many times!! Yami Yūgi, who resides in Yūgi Mutō's body, and Kaiba will have a duel that bets their prides and accepts each other's mutual experience.