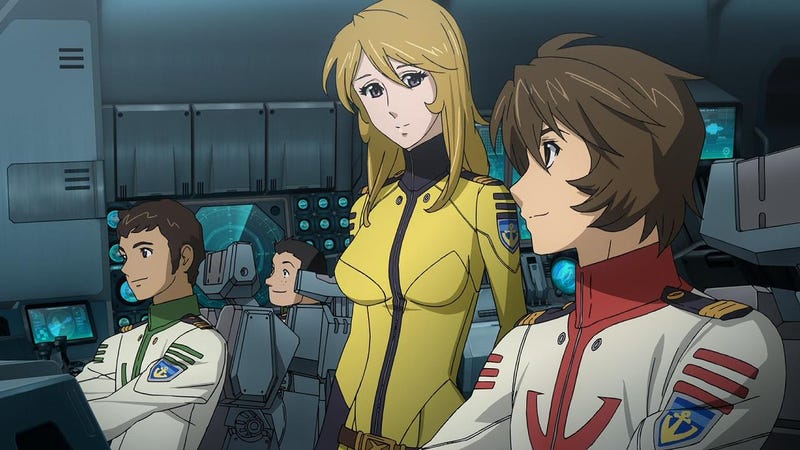 The first movie of a 7-film project.
The official project for the "Space Battleship Yamato 2202:Warriors of Love" has uploaded a new trailer for this project.
At the same time the actress and singer Sayaka Kanda is now part of the cast and will interpret Teresa "The legendary Goddess".
The first film will premier in February 25.
Anime News Network describes the story as follows:
"The anime's story is set in the year 2202, three years after the Yamato's return from the planet Iscandar. The people of Earth restored their planet with the Cosmo Reverse System, and they signed a peace treaty with Garmillas. In addition to reconstruction, Earth developed a new defense fleet that includes the state-of-the-art battleship Andromeda. The Earth goes down a path of military expansion, despite Starsha Iscandar's wishes. The Yamato helps accomplish this so-called peace, but it comes at the price of many invaluable sacrifices. The goddess Teresa, who prays for tranquility in space, calls the Yamato to a new voyage. The threat of Gatlantis is sweeping over the universe and approaching Earth."
Via: Anime News Network