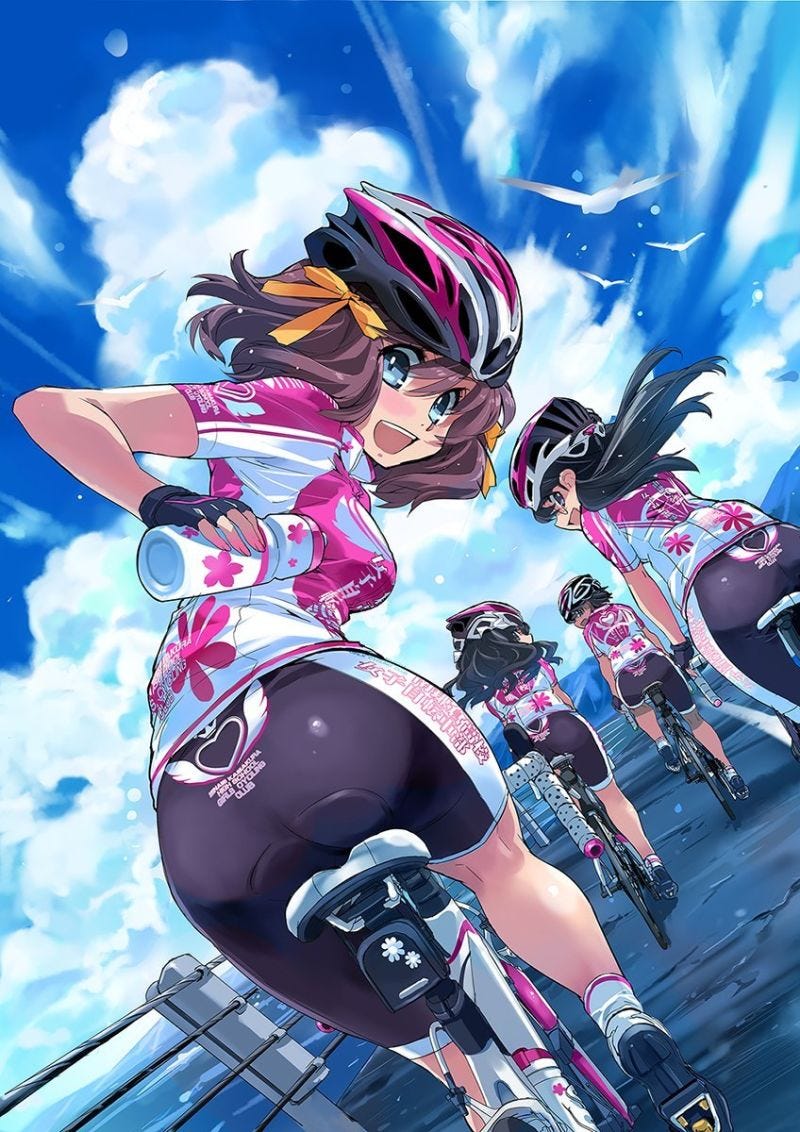 It will premier in Jabuary 6.
The Official website for the anime adaptation of "Minami Kamakura High School Girls Cycling Club" has uploaded the first promo for this show.
It also revealed a new visual.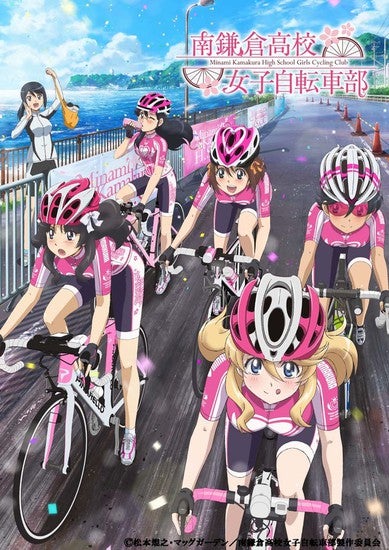 Susumo Kudo (Dear Boys) is directing the anime at J.C. Staff and ACGT; Kurasumi Sunayama (Yowamushi Pedal) is making the scripts.
Anime News netowrk describes the story as follows:
"The story begins with Hiromi Maiharu, a girl who moved from Nagasaki to Kamakura. She begins her new life in Kamakura and her first day in high school by bicycling to her school, but she has not ridden a bicycle since she was young. On the way to the ceremony for the first day, she meets Tomoe Akitsuki, and Tomoe helps her train to be better at bicycling."
Via: Anime News Network