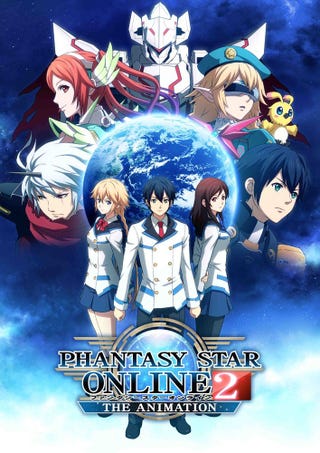 The anime will come on 2016.
Sega has uploaded a new trailer for the Phantasy Star Online 2 Anime.
The Cast as of right now it has:
Shouta Aoi as Itsuka Tachibana.
Ayaka Suwa as Rina Izumi.
M.A.O. as Aika Suzuki.
The story will center on these three young ones who are players of the Phantasy Star Online 2 Game in the near future.
So yeah it will be like SAO or any other anime of the style.