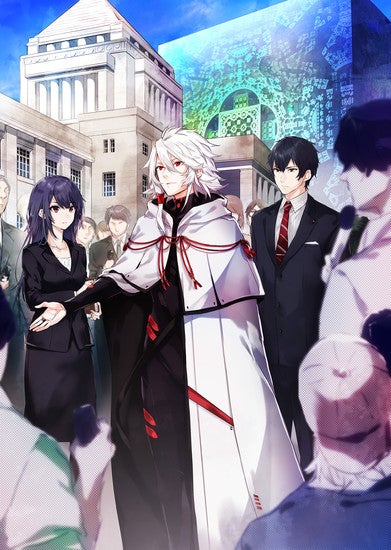 The First Toei´s CG Show.
Toei has revealed the concept trailer of Kado: The Right Answer. The trailer shows some actors including MAO and Kenji Akabane.
While Toei is not afraid of CG Projects in Movies(Saint Seiya: The Legend of Sanctuary) or making alliances for west animations using CG (Miraculous: Tales of Lady Bug and Cat Noir) this is the first show where all the animation is made entirely in this style.
Kazuya Murata (FMA: The Sacred Star of Milos) is the general director; the NovelistMado Nozaki (Fantasista Doll: Eve) is making the scripts.
Anime News Network describes the story as follows:
"Kojiro Shindo. Cabinet Office Director-General for Policy Planning, is at Haneda Airport for a business trip.

While the plane is on the runway, a giant structure suddenly appears out of thin air.

The plane carrying Shindo and 251 passengers is taken undamaged inside the giant structure. After everyone disembarks, a man who looks like an ordinary human being shows up. He assures those from the plane that they're not in any danger. Shindo asks him to identify himself and explain the situation. Then the outside of the structure is displayed on a large screen, and at the same time, every passenger's cell phone starts ringing all at once. On each cell phone screen is a message from this man, to every one of Japan's citizens: "I, Yaha-kui zaShunina, hereby notify you that I am going to intervene in Japan's internal affairs."

What is this young man's goal? And will Shindo manage to become an intermediary between Japan and the Anisotorons...?"
Via: Anime News Network