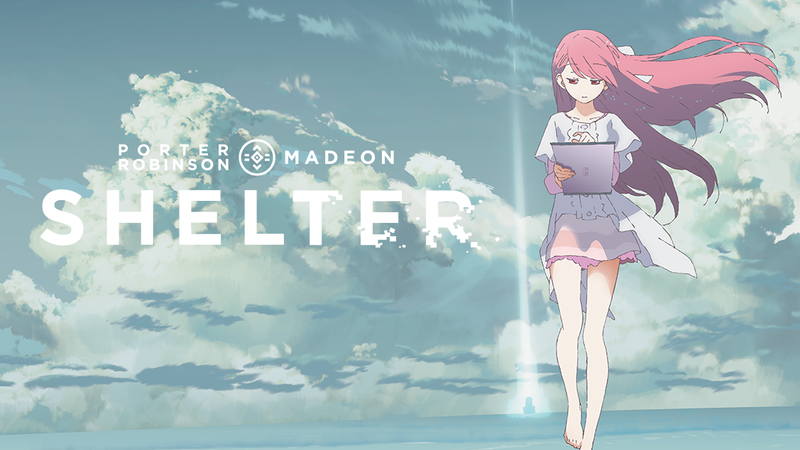 Earlier this year, I brought to your attention the amusing story of the Green Bay Packers and their love of anime. Well today, we have another great place where Western interests have mixed with anime in interesting ways. Electronic music producer Porter Robinson has partnered with A-1 Pictures to create a short anime that doubles as the official music video for the eponymous song, "Shelter"!
Porter wrote and created "Shelter" with music collaboration from fellow electronic music producer, Madeon. They were also able to work with several prominent anime figures in A-1 Studios to make this new video of his come to life, notably director Toshifumi Akai and character designer Megumi Kouno. Not only is it a beautiful piece of music, but the video itself is emotional and well worth the watch. Porter told Crunchyroll,
"Japanese pop culture and anime have been a huge influence on my music, so getting the chance to make my own anime is very much a dream come true. To actually collaborate on creating anime is just unbelievable," Robinson explains. "The video for SHELTER is the most concrete distillation of being immersed into fantasy and it's connection to reality. Most of our life experience is now in some way connected to technology. The world of SHELTER, this virtual reality universe that she's stuck in where she has this superpower to create environments and go around and play in them and explore them everyday. It's a beautiful notion and something that's relevant to my own sensibility as an artist".

The 6 minute video released today tells the story of Rin, a young girl who spends her days inside a computer simulation under her control. While the worlds she creates are beautiful and stunning, the truth behind her will pull your heartstrings. Available on Crunchyroll as well as on his Youtube page, saying any further would ruin the story, but it's well worth your time.
Porter has long shown an interest in anime and other Japanese media products but never as directly as this. In his previous album for example, the lyrics of his song "Flicker" are entirely in Japanese. Well, the one lyric mixed and matched together, but all the same. You can watch that song here if you're interested in his music: (And the rest of the album it's on, Worlds is fantastic too.)
Here's to hoping that Porter Robinson, Madeon and other Western creators continue to combine their talents with Japanese creators if the results are like this. And maybe we'll see a longer, movie version of Shelter with Porter's music and ideas if we're lucky.
-Via CrunchyRoll-